An exclusive community of corporate innovators
The Innov.Club is an exclusive community that provides inspiring networking and learning opportunities for senior executives. Corporate innovators can connect with world-class speakers, develop professional skills, exchange valuable opinions and ideas and get different perspectives on their challenges.
Our goal is to empower organization's leaders and create a safe environment to discuss some of the most pressing issues organizations face nowadays.
Explore New Ideas
Whether you are looking for a solution to your challenges, ways to achieve your goals or simply clarity, Innov.Club is the place for you. Explore new ideas and approaches by joining the discussion with your peers and worldwide experts.
Build a new connection
Be part of a growing community of executives and senior leaders that share your innovative mindset and face similar challenges.
Learn and Grow
Our events are designed to help you supercharge your path forward with speakers from different areas, learning expeditions to innovation ecosystems, and much more.
Innov.Club is an exclusive community with different ways to engage that will boost personal and professional growth.
Monthly sessions with world-class speakers
Each session is designed to help you reach your full potential with speakers from different areas, such as book authors, academics, top executives from global companies and more.
Ten events per year
Renowned speakers from all over the world
Includes books of invited authors
Dinner with speakers
A perfect opportunity to build deeper connections with world-class speakers and peers in a more relaxed atmosphere and be part of a more intimate discussion .
Ten events per year
Limited spaces for a more intimate setting
Annual gathering
A valuable networking opportunity, allowing attendees to connect. The gathering will happen in an exclusive location, where members will experience inspiring sessions and conversations while building meaningful and lasting relationships among their peers
Learning Expeditions
Immersive experiences aiming to inspire and train business leaders in exclusive locations.
Visit leading organizations and learn from experts in some of the most innovative ecosystems in the world.
A week of inspiring seminars from world-class experts
In unique locations in different countries
Up to 20 places available
Supercharge Your Path Forward
David Rowan
Founding Editor-in-Chief of the Wire in the UK
David is the author of the bestseller 'No Bulshit Innovation', founding Editor-in-Chief of the Wire in the UK, and adviser and investor to more than 60 tech startups.
David will talk about the difference between pointless corporate innovation theatre and delivering real change by sharing examples of transformative approaches to innovation, often found in places you might least expect.
Date: January 23rd
Venue: Lisbon
Pedro Bizarro
Co-founder and Chief Science Officer of Feedzai
Pedro Bizarro is the co-founder and CSO of Feedzai, a $2B+ unicorn and industry-leading artificial intelligence platform responsible for fraud detection in 50% of all US payment transactions.
He will share a 360º view of corporate applied research and how to go from active resistance to disruptive success. With a complete overview of the process, including ideation, patents, dissemination, and more, Pedro will share how to develop products from scratch using research.
Date: February 28th
Venue: Lisbon
Ikhlaq Sidhu
Dean and professor of IE Business School
Ikhlaq is a founding faculty director at the University of California Berkeley's Sutardja Center for Entrepreneurship & Technology and the author of the book Innovation Engineering.
Ikhlaq is also an internationally renowned scientist, entrepreneur, and academic in the areas of Technology and Engineering and holds 75 patents in internet communication technologies. He developed the Berkeley Method of Entrepreneurship for creating new ventures and Berkeley's Engineering Leadership Programs for technology leaders.
Date: March 21st
Venue: Lisbon
Brant Cooper
Book author and CEO of
Moves the Needle
Brant Cooper is the author of several books on entrepreneurship and innovation, including 'Lean Entrepreneur' and more recently 'Disruption Proof'. An inventor and founder, his last endeavor is Moves The Needle, an organization helping companies to adopt entrepreneurial ways of working to find new growth, create customer value, and execute more efficiently.
Date: May 29th
Venue: Lisbon
Paulo Dimas
VP of Product Innovation at Unbabel
Paulo is the Vice President of Product Innovation at Unbabel and a successful entrepreneur and product manager. He leads Unbabel Labs, a multidisciplinary team driven by first principles and fast experimentation, and contributes to Unbabel's product strategy and execution. Unbabel has a strong focus on AI, offering multilingual translation services by combining machine translation and human post-editing and is now leading a consortium on responsible AI.
Date: April 19th
Venue: Lisbon
Doug Powell
Former VP of Design at IBM and Expedia Group
Doug Powell is an award-winning designer with more than 30 years of experience in a wide range of design disciplines and a global thought-leader on the subject. In the past decade Doug has served as Vice President of Design at IBM and Expedia Group. He will join Innov.Club to share how to infuse organisations with a sustainable culture of human-centered innovation.
Date: June 19th
Venue: Lisbon
Heather King
Advisor and Former Senior Director for Sustainability Education at Salesforce
Heather has been an executive in operating roles for companies large and small (start-ups), a journalist and producer following business leadership and impact, and a strategy consultant to investors, executive teams, and founders. She worked for leading organizations such as Acumen, Stanford, McKinsey, Singularity. Until recently Heather was Salesforce Senior Director for Sustainability Education and has since focused on mentor and consult C-Level globally on innovation leadership.
Date: September 18th
Venue: Lisbon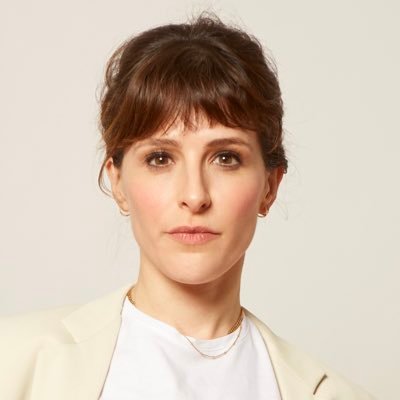 Maxine Bedat
Author and Executive Director at New Standard Institute

Maxine Bédat is a prominent figure in the sustainable fashion industry. She is a co-founder and former CEO of Zady, an ethical fashion brand and the author of Unraveled: The Life and Death of a Garment," sharing a deeper understanding of the fashion industry's impact. She is now the Executive Director of the New Standard Institute, a research and action think tank to advance accountability in fashion.
Date: October 11th
Venue: Lisbon
Ready to Make a Change?
If you'd would like to learn more about Innov.Club membership and events, fill up our form. We will make sure to get back to you as soon as possible.